All comments are displayed with user's screen name. If screen name is not present, user's full name will be used. Please go to My Account to update your screen name. Defamatory or offensive Comments, or comments deemed not relevant to the story will be removed, and if necessary, SeafoodNews. IN all cases, comments represent opinions of the poster only, and do not represent fact, news, opinions or estimates put forward by SeafoodNews.
We provide a quick daily snapshot of the global seafood industry. Published in partnership with Urner Barry, the leading provider of seafood price, foreign trade and import data, we focus on the business side of the industry, plus everything that affects it. Our largest reader category is seafood buyers, followed by producers, importers and exporters, then distributors.
Try us and you will be hooked. Sign up for a subscription payable by credit card online or Invoice. Click to Subscribe Here. We also provide a daily email with our News Summary for non-paying subscribers. Click here for the Daily Email at no charge. Along with her responsibilities in the seafood department, Janice also works to head the advertising sales department.
Liz is a Reporter on the seafood market, covering live lobster, fresh whole fish, halibut, fresh shellfish, frozen mahi and tuna, and catfish. She started with Urner Barry part-time in , and moved to her current full-time position in As such, she is responsible for organizing our annual Executive Conference and our numerous trade shows, as well as other company trips and projects. Liz brings over ten years experience in the securities industry to Urner Barry, having previously worked in New York and Chicago.
Lorin joined Urner Barry in December as a seafood market reporter. In that capacity, she covers the markets for scallops, groundfish and processed blocks, pangasius, tilapia, and Chinese catfish. In addition, she reports on snapper, orange roughy, cape capensis, whiting, and sea trout. Lorin comes to us with 10 years of experience in product development where she previously was a senior trend manager in the footwear industry.
Randy holds a degree in business administration from the Stockton College of New Jersey where he graduated in Russell Barton is a market reporter for Urner Barry, where he is responsible for reporting on the pork market. Other job responsibilities include marketing new and existing products, online shop management, product development and social media management. Russell joined Urner Barry in April ; his professional interests include project development and management, media relations and financial analysis.
Prior to employment at Urner Barry, Russell was a full time student and held a part-time position as an automotive mechanic. Russ is a frequent presenter at industry events and received commendation from the National Turkey Federation in for excellence in market reporting. He was most recently Vice President of the Poultry Division. His responsibilities include providing excellent account management along with growing our customer subscription base.
As an intern at Enterprise, he finished in the top two in the region for sales, leading the area as well his branch in sales over several months. In addition to his responsibilities as an account manager, Brandon is also a contributing writer to Urner Barry's Reporter newsmagazine. He also has a professional interest in digital marketing and seeks to improve the company's global reach. Haidee Elliott is a native of New Zealand. She is a senior account manager and manages the line of products and services that Urner Barry represents for the North American Meat Institute.
Haidee joined Urner Barry in and has served the company in several capacities including market reporting, sales and marketing. Hank joined Urner Barry in as an account manager. In that capacity, Hank manages existing regional customer accounts, providing training and assistance on Urner Barry's wide array of products and services. He also serves as an initial point of contact for potential customers, informing them of how they can make better decisions using the data and analytics UB provides.
As an experienced and accomplished sales representative, Hank was promoted to Senior Account Manager, leading the sales team and assisting in training, database operations and marketing efforts. Hank has also assisted in special projects, including efforts to train and improve upon Urner Barry's Foreign Trade Data service. Jennipher joined Urner Barry in October as an account manager for the Northeast territory of the U. She also handles customers located in Quebec, Canada; and those located in Europe.
She is responsible for regional sales as well as overseeing existing customer accounts. Jen is also available to provide training and assistance to our subscribers across all our platforms. Before joining Urner Barry, Jen accrued over 10 years of business and sales experience.
Jen lives in Toms River, New Jersey with her husband and two children. In this role, she supports portions of the southeastern and midwestern United States, Ontario, Russia, and the Middle East. Laura takes great pride in maintaining a personal connection with clients in addition to the highest level of service. Charged with handling all inquiries for her designated region, Laura proactively engages industry professionals across many channels to provide direct access to her expertise.
Through this communication, clients receive timely updates on improvements and changes to Urner Barry products and services, as well as extensive training and support whenever necessary. Laura has also contributed multiple articles to the Urner Barry Reporter magazine and appeared in our Daily Market Videos.
Urnerbarry.com February 12222 Coupon Codes
Laura brings to Urner Barry a strong background of sales, finance, and customer service that spans over her 17 years in the workforce. Extremely active in her hometown, Laura also keeps very busy when not in the office. Serving as the coordinator for Neighborhood Watch, a member of the Coalition of Wellness and Prevention, and Head Coach for Youth Soccer are only some of the many ways she serves. Sandi manages all aspects of customer service for Urner Barry—assisting with sales, accounts and customer inquiries.
She works closely with our team of account managers, overseeing sales progress and marketing efforts. In addition to these responsibilities, Sandi manages a vast inventory of products, keeping records of sales volumes and cataloguing stores of books and posters.
Sandi joined Urner Barry in , initially working within the Instant Market News department where she assisted in data entry and related applications. She was later promoted to an account manager selling products and services, where she was able to build on her knowledge of company operations and customer service skills.
Sandi lives in Barnegat, New Jersey with her husband and three children. Steven joined Urner Barry in February as an account manager, serving customers in Florida and the Southwest region of the U. His previous experience includes 8 years in sales-related capacities, working for Wells Fargo customer service, Best Buy, and Prudential. Steven's responsibilities include assisting Urner Barry's Spanish-speaking customers, and expanding our presence in Latin America through marketing initiatives and business outreach.
Amanda joined Urner Barry in July as a staff writer for Seafoodnews. Her responsibilities include aggregating top seafood industry news from around the globe and writing on developing trends and topics that impact our customers. Amanda graduated from Monmouth University with a degree in journalism. She brings over six years of experience to her role at Urner Barry, having previously worked as an editor at Mic and International Business Times. Amanda is also a contributing writer for Urner Barry's Reporter newsmagazine.
She also assists in producing news content for various video productions. In that capacity, Curt covers the cash and futures markets plus tracks and reports on the key monthly and quarterly government livestock and meat reports, such as the cattle-on-feed data, cold storage report and the hogs and pigs inventory report.
camel cigarette coupons printable?
black friday wedding ring deals 2019!
20% Off fynovazarati.tk Coupons: February Coupon Codes, Discount Codes;
myrtle beach vacation last minute deals.
Since joining Urner Barry, Curt has greatly expanded Urner Barry's original coverage of industry and agricultural news and data. Curt has worked in livestock market coverage and industry news since , including time at Knight-Ridder Financial and Dow Jones. Prior to that, Curt worked for Wilson Foods for 22 years in various capacities including hog procurement and the fresh pork division. Jamie is the Editorial Director at Urner Barry. As such, she leads the team responsible for delivering the latest in breaking agricultural, seafood, and food industry news to our network of subscribers.
She directly manages and executes news content and strategy in order to enhance value and reader experience across all news platforms, including COMTELL, Foodmarket. In addition to her role as Director, Jamie continues to write and edit original content for the company, while also contributing to livestock reporting and futures market coverage as featured in Urner Barry Newswires.
Jamie joined Urner Barry in August as part of our sales team before entering the News division in She also hosts Urner Barry's Daily Market Video and collaborates with a small team during the entire production process for this broadcast, as well as on special video segments and projects. She worked in managing, writing and editing The Beef Book, which was published in conjunction with the North American Meat Institute in , as well as The Pork Book published in John began writing seafood industry news in , and has worked in all areas of the industry, from fisheries management, trade associations and magazines, to running his own seafood import business, to being general manager for Baader North America.
In that capacity, John got to know most of the major seafood processing companies and vessels from Alaska to Mississippi to Newfoundland. After leaving Baader in John founded Seafood. Frank began his career with Urner Barry in February of He is currently the Senior Network Specialist. Working within Urner Barry's IT department, Frank oversees the company's infrastructure of communication and technological systems. Frank also played an integral role in the planning and installation of the network when the company moved headquarters in May In addition to his IT responsibilities, Frank is also the Shipping Manager for all outgoing company products and packages.
Serving our efforts to relentlessly pursue innovation and convenience on behalf of our valued customers, Grady works as a developer for a mobile version of our premier service, COMTELL. He specializes in creating user-friendly systems that best accommodate the needs of the customer. His resume includes winning the Dean's Award for Excellence on an app he created for his senior project.
Joe is an integral part of our IT team and has worked towards developing all UB websites and services including Seafoodnews.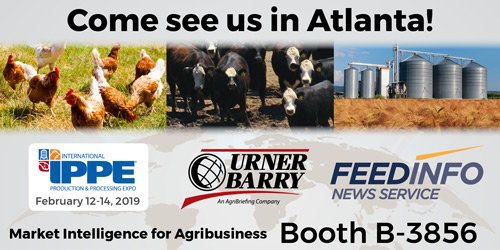 Joe also facilitated the transition to Urner Barry's new headquarters in , seamlessly moving the entire IT infrastructure from the old facility to the company's new building. He is currently married and living in Bayville, NJ. She has pioneered numerous enhancements on the site including the notifications system, history and improved charting capabilities. Prior to UB, Laura had nearly 20 years of programming experience in Microsoft technologies, database management, and client-side scripting.
Laura is a pivotal member of Urner Barry's IT department who's creativity and expertise has helped to keep the services our customers value both user-friendly and on the cutting edge of technology. Shailesh is a Senior Developer at Urner Barry. He began his career with the company in , focusing his efforts within the IT department and maintaining and developing the inter-workings of all UB sites and products. He most notably specializes in data retrieval and analysis.
In this capacity, she is responsible for managing functions within the Instant Market News department, including data entry and proofing. In addition, Christin largely oversees organizational responsibilities and expertly coordinates the processes behind maintaining the extensive database of UB market information. Christin has been with Urner Barry since During that time, she has facilitated numerous improvements to our service interface.
Urner Barry Breakdown - Proposition 12
She has been an integral part of enhancing our data and design to make it more user-friendly for our valued customers. Jenna joined our Instant Market News department in August In this capacity, she works within Urner Barry's daily operations, entering data points and proofing reports for accuracy. Jenna oversees the construction of many daily and weekly publications, and assists with disseminating reports to customers via email and fax. She brings organizational and data entry experience from her previous job working in the fashion district in Manhattan.
Louis brings several years of programming and data experience. He gained valuable knowledge as an intern for a Naval contractor in Pittsburgh, Pennsylvania, during the summer of Now, Louis supports data operations within Urner Barry by automating data retrieval, storage, and analysis. Louis graduated from Stockton University in with a bachelor's degree in Computational Science.
He is also working toward a master's degree in Data Science. Sarah is responsible for a variety of day-to-day operations, including data entry and ensuring all UB reports are thoroughly proofed for accuracy. Sarah also helps maintain Urner Barry's Retail database by updating product features from circulars around the country. In the IMN department, Tara facilitates everyday tasks such as collecting, proofing, and publishing market reports in a timely fashion.
In addition, she helps maintain Urner Barry's database and ensures the information is up to date and accurate each and every day. Fran joined Urner Barry's Accounting department in Within the accounts receivable segment, Fran worked to maintain billing and other functions by working closely with our Account Managers and customers.
In , Fran transferred to the accounts payable sector where she works with vendors and coordinates payments and services to Urner Barry. She assists in managing various aspects of UB operating costs and finances. Prior to Urner Barry, Fran was the accounting manager for a property preservation company for 12 years until the company moved headquarters out of state.
Fran lives with her husband in Lakewood, NJ, and enjoys spending time with her children and grandchildren. Melanie joined Urner Barry in September , initially working in customer service and collections. In this capacity she managed account details and billing on behalf of our valued subscribers. She worked closely with our team of sales representatives, communicating account status and furthering marketing efforts for products and services. In April , Melanie joined the Accounting team where she works closely with the sales team and is responsible for receiving orders and setting up customer billing.
In addition, Melanie assists in invoicing existing customers, receiving and posting payments.
Similar Coupons You Might Like
Melanie brought customer service and accounts management experience from her previous positions at Merrill Lynch and Prudential. Nicole has also expanded her professional interests to include recruiting new talent to join the UB team of professionals. Nicole attends various job fairs, offering insight into exciting career opportunities with our ever-growing company to future college graduates. Sandra joined Urner Barry in January working on behalf of our customer service and collections sector and now works in accounts receivable.
Trans-Ocean Launches Digital Coupon Campaign for Surimi Products
Sandra manages billing and account details on behalf of our valued subscribers. She works closely with our team of sales representatives, communicating account status and furthering marketing efforts for products and services. Bridgette Hanson began at Urner Barry in as a Collections Assistant, gradually taking on the added role of licensing compliance as well.